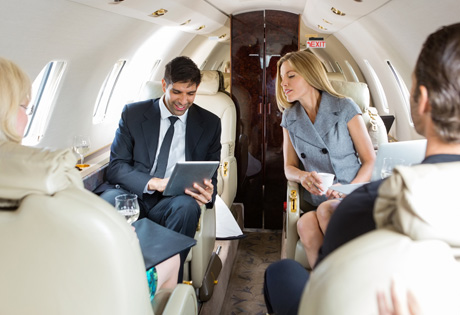 AirplaneIQ and its team are experts in all things Private Aviation. As aircraft owners, business owners, and charter customers, we understand the complex issues that private aviation, aircraft owning and maintenance, and time critical travel create. We use our knowledge to provide reasonable solutions to take the difficulty out of the equation and bring you the highest levels of service, security, and stress-free convenience in private aviation.
Why WE are different:
Because of our personal knowledge of private jet ownership, operating our own aircraft, and meeting business deadlines, we understand you. AirplaneIQ. connects directly with your business needs, providing the most cost effective solutions while indulging you in a luxurious and comfortable experience, minimizing exposure, and enjoying the benefits of private aviation.
Why WE do what we do:
AirplaneIQ humble beginnings started out using private aviation as a tool in our corporate finance background. We were owners in fractional programs, entire aircraft, and also managed jet charter services. Along the way, we learned a few things that we pass on to you:
WE learned there was a right way and a wrong way to buy and operate a plane.
WE learned there was a right way and a wrong way to charter aircraft.
WE learned that managing aircraft was a skill and how to expertly manage that.
AirplaneIQ has become the premier experts in private aviation because we understand your needs. We help you accomplish your goals with the highest level of integrity and transparency on the industry, maximizing your time efficiency. Whether buying, selling, charting or leasing an aircraft, we work for YOU.
MANAGEMENT:
- Citation Owner
"Taking the hassle out of recent booking,
log book entry, etc. They were great!"
SALES
- Cessna CJ3 Owner
"Raising the bar to a new level
of representation."
CHARTER:
- Charter Customer
"Always paying attention to the details,
while saving us thousands."
*AirplaneIQ LLC does not own or operate any aircraft that it offers for charter services. All charter flights are performed by FAA-licensed and DOT-registered air carriers. AirplaneIQ LLC offers a number of programs including private charters, for which AirplaneIQ LLC acts solely as your agent in arranging the flight, and some shared charters, for which AirplaneIQ LLC may act as a principal in buying and reselling the air transportation. Seats which may be made available under the Public Charter Program are subject to the Public Charter rules contained in 14 CFR 380. All flights are subject to availability, payment, weather and several other such terms and conditions which are available at AirplaneIQ.com/legal